English Overview
At Newburgh C.E. School we recognise that language is a key building block in child development and we aim to equip each and every child with the literacy skills they need. This will allow them to enjoy reading for knowledge as well as pleasure and enjoyment, and to write with a sense of purpose and audience. We also encourage our children to express themselves effectively and to listen and learn from each other.
All classes have access to our library as well as their own inviting book areas in class. Whole class and guided reading takes place on a regular basis. These sessions include a mixture of teacher led work, follow-up activities, phonics work, independent reading and some time to simply read for pleasure.
Parents of children in our Nursery and Reception are invited to take part in a workshop to learn about how we teach phonics in order for them to support their child at home with their reading. Reading with you child every day hugely improves their reading success and this is something we actively encourage at Newburgh.
Each March we take part in World Book Day celebrations, we also have a variety of fun reading challenges (class diaries and teddies).
Through daily lessons, children learn the essentials of English language such as phonics, spelling, grammar, punctuation and sentence construction, together with the skills to help shape and organise texts. However, English is not taught as a discrete lesson, but as part of our creative approach to learning. In this way, learning is fun, memorable and purposeful. Each year group has a different topic for each term and fiction and non-fiction work is linked to this topic area.
At Newburgh, children are taught to listen well, speak clearly, read enthusiastically and write effectively for a wide range of purposes and audiences. Children are supported and encouraged as they learn to express themselves creatively and imaginatively on their way to becoming enthusiastic and independent learners. A variety of reading schemes are used in school to provide early readers with phonetically decodable books to start them on their reading journey. The main schemes are Oxford Reading Tree, Songbirds, Floppy's Phonics and Rigby Star. Phonics is delivered through the 'Letters and Sounds' scheme.
The children are engaged in language development though drama and role play opportunities throughout the year. All children are involved in performances involving speaking and acting to an audience ranging from the Forest School Nativity and reading in church to our whole school productions.
Our Key Learning for EYFS is here.
Our Key Learning in Reading is here.
Our Key Learning in Writing is here.
Children in Years R-2 have a subscription to Reading Eggs and Fast Phonics, an online resource to support the teaching of reading. Please see the Reading Eggs Parent Guide for more information.
Parents' Reading Workshop
On Tuesday 21st September we held our annual Reading Workshop for parents of children in the Early Years (Reception and Nursery). This workshop provides information for parents about how reading is taught using phonics and how they can support their children at home to develop the skills needed to become a fluent reader.
Examples of the resources used in Early Years to support literacy: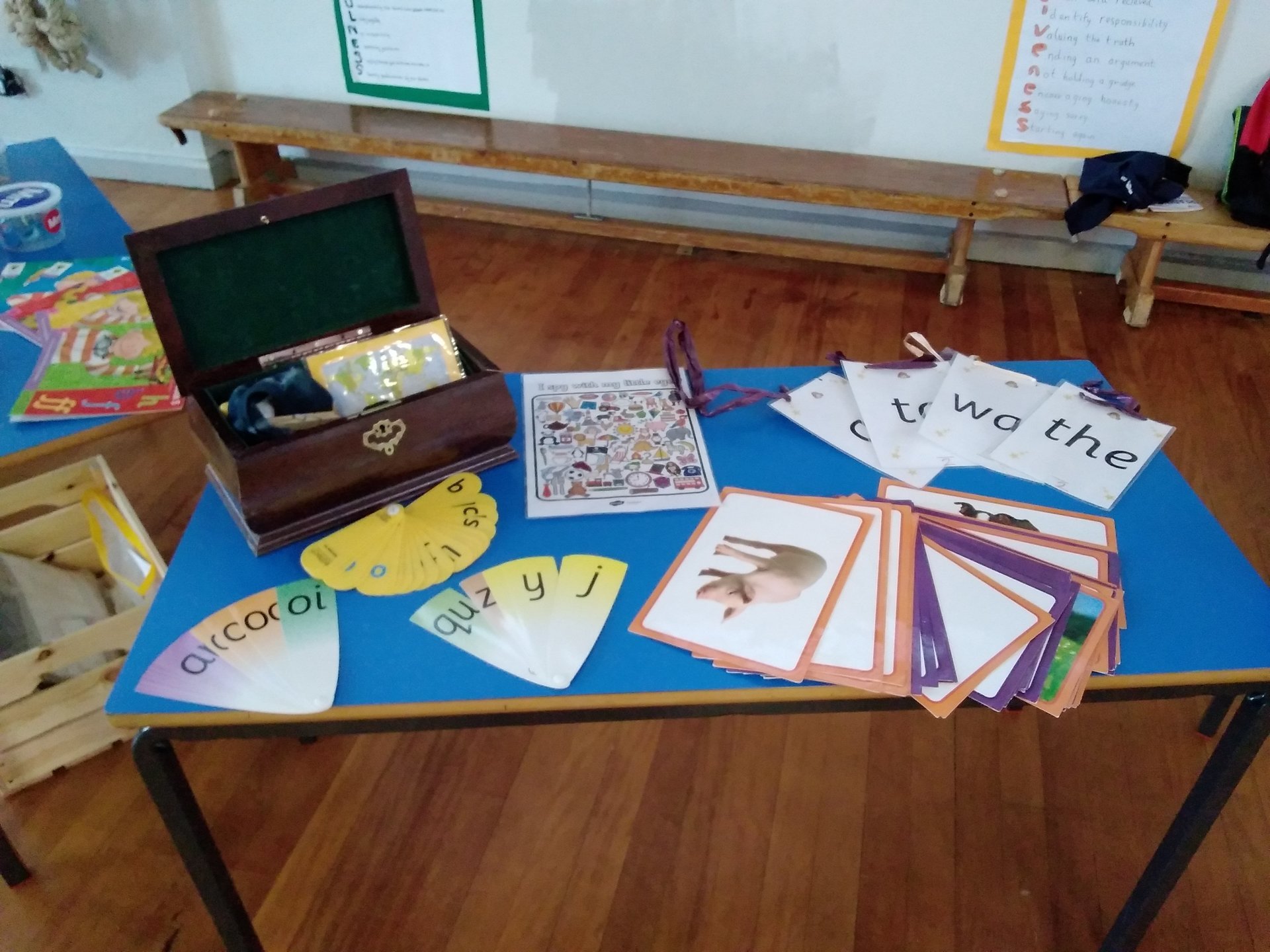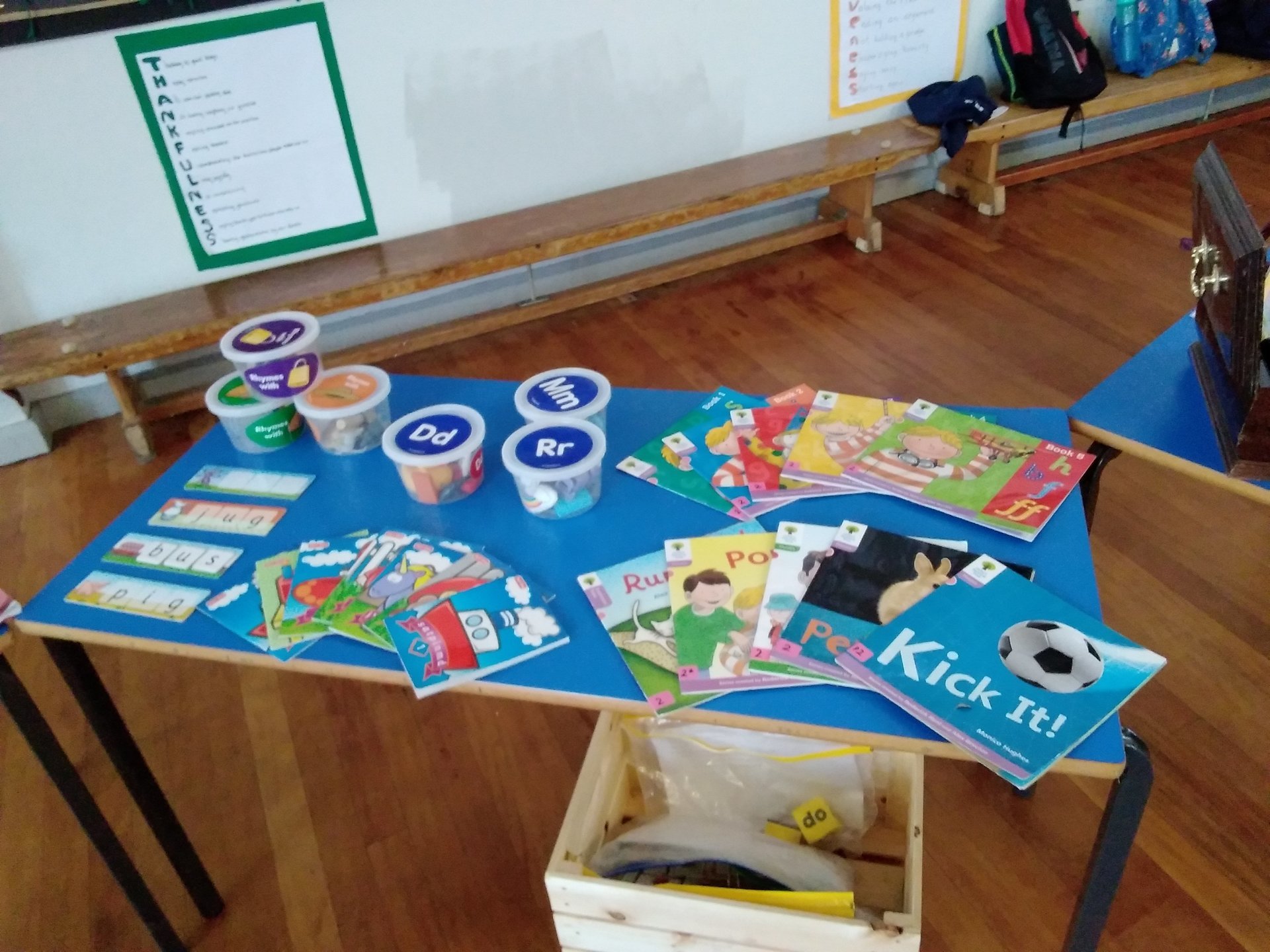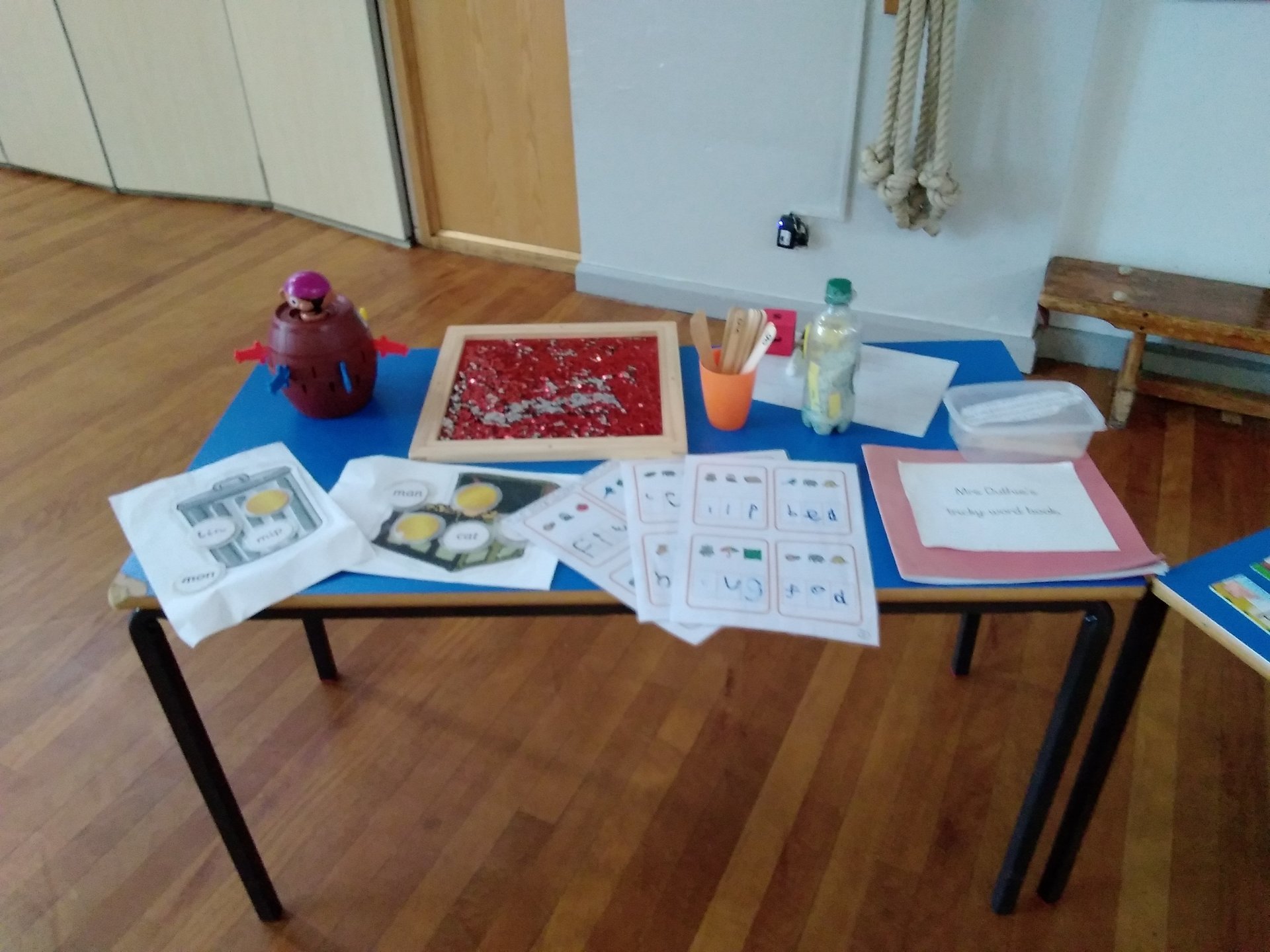 Pyjamarama Day
On Friday 14th May 2020 we took part in Pyjamarama Day. Children were invited to come to school in their pyjamas to participate in a range of literacy/reading activities. During the day we launched our Summer Term Reading Challenge and our Summer Holidays Reading Challenge. See our Reading at Home page for more details on these.