Enrichment Opportunities
MISSION STATEMENT
Our aim is to provide a rich and engaging educational experience in a caring, Christian environment in which each individual is valued and respected so that all are enabled to reach their full potential.
Wider Curriculum Opportunities and Cultural Capital
Our curriculum extends beyond the National Curriculum and includes a wide range of enriching experiences and opportunities both within and beyond the school day. This includes an extensive programme of after school clubs that support the core curriculum offer, as well as those which develop specialist skills, such as music, or cookery, whilst also extending the range of children's experiences (Cultural Capital).
A primary focus of our curriculum is to raise aspirations, engender a sense of personal pride in achievement, and provide a purpose and relevance for learning.
The school takes pride in providing a highly inclusive environment, where learners demonstrate high levels of enjoyment in their education and make very good progress across the curriculum. Children at all levels are helped to achieve their potential. All children are challenged, encouraged and supported through tasks which provide opportunities for deeper learning as well as targeted support to embed skills.
In addition to our exciting and stimulating cross-curricular themes we also provide further opportunities to enhance children's learning whenever possible.
Whole School Theme Days/Weeks
Throughout the year, themed days/weeks are woven into the curriculum to extend the breadth and balance of opportunities we offer our pupils. These include Online Safety Day, World Book Day, Science Week, R.E. days, Careers and Aspirations Week, Maths Day and others.
Forest School and Outdoor Learning
Forest School is a Scandinavian initiative designed to encourage and inspire individuals of any age through an innovative, long term, educational approach to outdoor play and learning in a woodland environment. As a school we are very fortunate in having our own woodland area and a teacher trained to deliver the Forest School programme.
Forest School is offered to all our children from Foundation Stage to Year 6. Sessions are designed around the needs of the group to ensure that they are learner-led. Sessions can also be designed around a theme, themes are sometimes subtle such as evolving or exploring the site or more obvious such as butterflies or nature investigators. Many areas of the National Curriculum are intrinsically covered in the Forest School experience without the programmes needing to be curriculum led. Teamwork skills are developed through games and activities. Individual skills and self-esteem are heightened throughout activities such as hide and seek, shelter building, tool skills, lighting fires or environmental art, the list is endless! Each activity develops intra and inter personal skills as well as practical and intellectual skills.
We are an Eco School and value the benefits of outdoor learning. Children are stimulated by the outdoors where they can undertake a range of practical activities to support and enhance learning across the curriculum. Our children also benefit from tending their own growing beds to produce fruit and vegetables to use in cooking activities.
Opportunities are built into the curriculum for children to continue learning beyond the classroom including undertaking fieldwork and enquiry based-work in the local area.
Educational Visits and Residential
School trips and visits are an integral part of the education of children at our school. We value the opportunities such visits offer our pupils and the commitment of staff and adults undertaking them. Trips include class visits aimed at bringing learning alive and providing first-hand experience; extra-curricular outings such as activities with the school choir or sporting events; and attending or taking part in performances or competitions.
Children in Year 5 and 6 take part in a residential visit. This is planned to provide opportunities for the children to learn about themselves, others and the environment, to try new things outside their comfort zone and make life-long memories.
Visitors into School
Visitors have a valuable role to play and can contribute to many aspects of the life and work of the school. They deliver talks, workshops and full day activities across a wide range of subjects, giving pupils access to outside experiences and expertise. Visitors provide a link with the wider community – children have the opportunity to work alongside artists, musicians, authors, health professions and others.
Careers and Aspirations Week
This introduces children to the world of work, develops career–related learning and helps to breakdown gender stereotypes. Presentations introduce children to different career options and aim to increase aspirations while also raising self-esteem and breaking down barriers. Talks are wide ranging reflecting different employment sectors and delivered by both men and women.
Ask the Expert
To enhance the curriculum, children have the opportunity to engage with a wealth of experts (from scientists to historians) to support their knowledge and skills across the curriculum and topics being taught. This make take the form of a visit to our school, a Zoom call or a letter.
Extra-Curricular Clubs
As a school we offer pupils opportunities to participate in extra-curricular activities before, after school and during lunch times. At any time, a wide range of clubs are on offer – our programmes of clubs and activities available is revised termly depending on the time of year and other commitments children may have.
At Newburgh C.E. Primary School, we use our P.E. and Sports Premium to part-fund qualified sports coaches. These coaches provide high-quality instruction during P.E. lessons; they also run sporting activities and promote increased participation in P.E. and Sport beyond the school day.
Music, Art and Drama
Our school provides opportunities for children to take part in a wide range of musical activities and performances where they are encouraged to sing, compose and work creatively with sound. Through active listening, pupils' awareness, understanding and appreciation of a wide variety of music are developed. A range of opportunities are provided within and beyond the curriculum for children to showcase their musical skills and talents, for example every year our choir hosts a concert in church and we also perform a wider opportunities concert in the summer term.
As a school, we appreciate and understand the importance of drama within our curriculum. Research reveals that drama has a positive impact on children's physical, emotional, social and cognitive development. Drama is developed across the whole school in a variety of ways including story-telling, role play and performances.
Opportunities to Volunteer
Volunteering is an activity that everyone can get involved in and benefit from. At Newburgh we promote and encourage pupils' active citizenship and positive contribution to the school and wider community. We offer lots of opportunities for pupils to take on new responsibilities and be involved in successfully supporting the life and work of the school. These include elected representatives on our School Council, Eco Council as well as the roles of P.S.H.E. and P.E. Ambassadors. Older pupils can also apply and be interviewed for positions such as Playground Leaders, Librarians, Junior Office Assistants and Nursery Assistants. Within the classroom, children can volunteer to take on various responsibilities ranging from display to corridor monitors. Pupils tell us that they enjoy the opportunity to volunteer, to help make their school an even better place to be and enjoy rising to the challenge that additional responsibility brings.
Collective Worship
A rounded programme of daily worship helps to promote pupils' spiritual, moral, social and cultural development, and provides clear guidance on what is right and what is wrong. At least once a term, the children attend worship in church and our Spiritual Leaders lead on a worship every half term. Each Friday a worship of celebration is held.
Homework
Homework can make an important contribution to a child's progress at school. As well as reinforcing learning in the classroom, homework helps children to develop the skills and attitudes they will need for successful independent life-long learning.
Homework is set in-line with the school's policy with tasks planned to appropriately challenge all pupils. Weekly activities focus on literacy and mathematics to reinforce and consolidate skills taught. Often whole-school homework challenges are set which provides an opportunity for children to think creatively and produce their own form of response for example a model or a piece of art work, a project, a presentation, a recount following a family visit.
School Council and Eco Council
Children from Years R-6 are invited to stand for our School and Eco Councils. Children need to produce a poster or manifesto of ideas to share with their peers. Children will then vote for their favourite candidate during our election day. This demonstrates the British Value of Democracy to children.
Members of the School Council will:
be ambassadors for the school at important events;
be a part of school tours for visitors
identify what your class thinks about issues and give feedback at meetings
decide on action points for improvements
help organise events
champion charity ideas and events
The successful Year 6 School Council candidates become our Head Boy and Head Girl.
Head Boys and Head Girls are responsible for representing the school. They also serve as a good role model for all pupils, they share pupils' ideas with the school council. They may also be expected to lead fellow prefects and school councillors in their duties.
The Head Boy and the Head Girl should share a passion and commitment for Newburgh C.E. Primary School. They are the link between the pupils and staff at Newburgh. They demonstrate positive behaviours and act as role models for all pupils. The Head Boy and Head Girl support the school at events. They contribute to the effective running of the school. The Head Boy and Head Girl help to take responsibility as role models for younger pupils and help to ensure that the school is a safe and secure place for all pupils.
The Head Boy and Head Girl must have the ability to work productively with others, whilst using their initiative to contribute to the ethos of the school. They will need to be organised, responsible, enthusiastic, and a great ambassador for our school. They must maintain excellent behaviour, uniform, attendance and punctuality.
What does a Head Boy and Head Girl look like?
thoughtful and care for others
reliable
trustworthy
positive attitude to learning
good organisational skills
adaptability
good attendance
know the right thing to do and do it
be resilient
show respect for others and school property
be responisible
Eco Council
Being part of the Eco Council at Newburgh School is very rewarding and lots of fun. When we meet, we learn about sustainability, the impact that we have on the environment and how we can help to make positive changes. We have meetings and then we discuss what we have learnt with our peers in class. Last year, the Eco Councillors completed work within our local area and they made dispensers for dog dirt bags. This has been very successful and it has been beneficial to the local area. As a school, we collected crisp packets and these have been used to make blankets for homeless people living within the Greater Manchester area.
This year our focus will be being part of campaigns that will develop minds and ensure that our future generation know how to look after Newburgh and the wider world! Our first initiatives of the year include our new Recycle to Read scheme and the Eco Council will be supporting the Harvest appeal. Furthermore, throughout the year there will be opportunities to partake in local events; including trips to eco fairs and our local council.
Being an Eco councillor is an integral role within our school and in being chosen as Eco councillor you will not only be making a difference this year for our school and the community but your ideas and initiatives will make a difference for future generations.
Newburgh School's Eco Code
Only use what you need
Never litter
Eco Champions in every class
Protect our wildlife by looking after our plants and trees
Lower energy by switching off lights
Always reduce, reuse and recycle
Nobody should waste water
Emissions reduced - walk or cycle to school
To make a change it starts with us!
Council Members 2023-2024
On Friday 29th September we announced our Councillors for 2023-2024.
Eco Councillors 2023-2024
50 Things to Do At Newburgh
We believe in providing children with opportunities and experiences beyond the traditional curriculum. Every child at Newburgh has a 50 Things To Do At Newburgh book.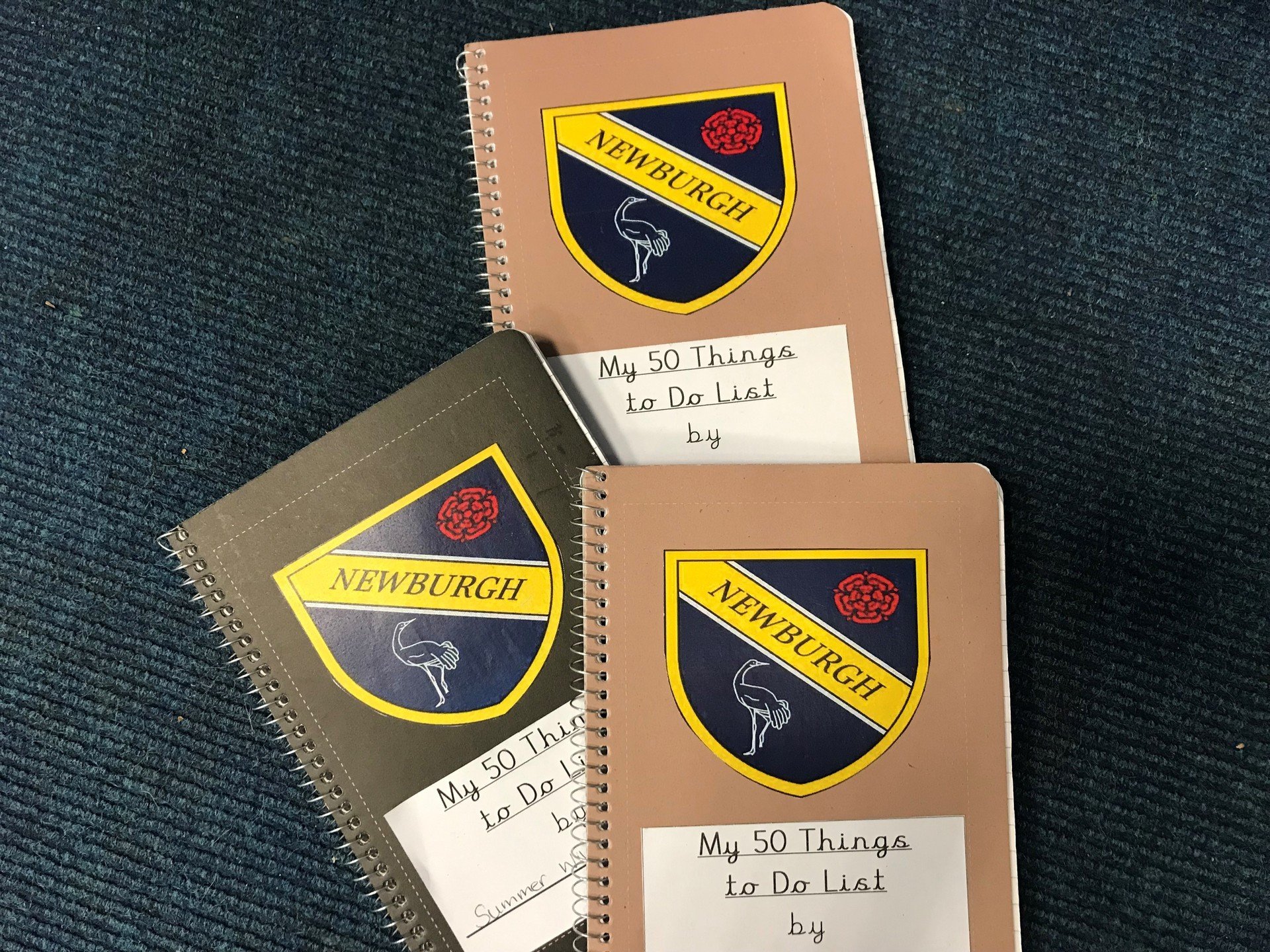 In this book there is a list of 50 things we believe children should experience while here so they leave us as well rounded individuals. These things may help prepare them for the next stage in life (learning to put on a tie, polish shoes) or they may be specific to our local area (spot migrating geese), some may be things every child should do at least once (jump into a puddle with both feet, build a den, toast a marshmallow over a campfire). When an activity is completed evidence is put into this book which children will receive as a souvenir of their time here when they leave us at the end of Year 6.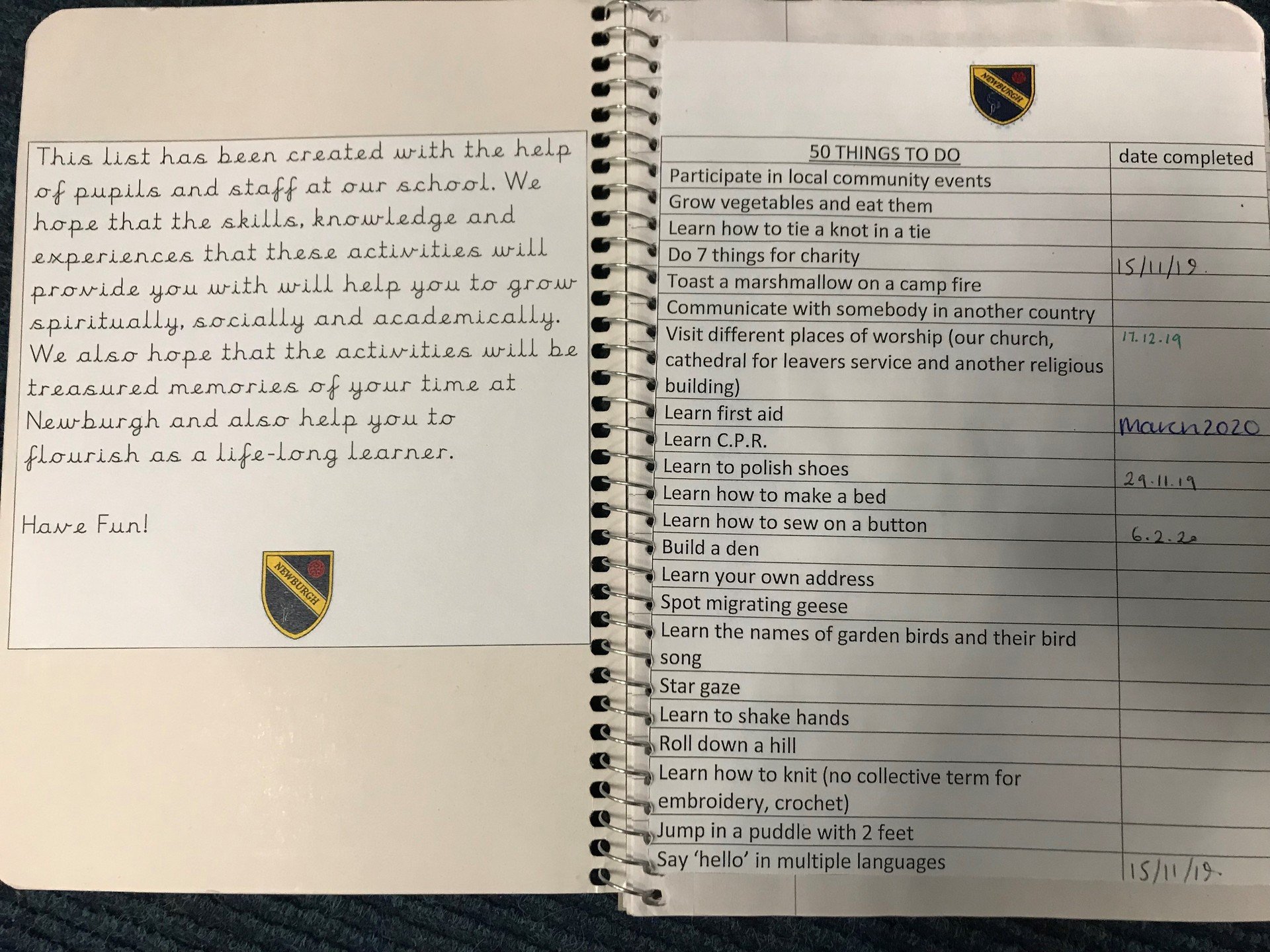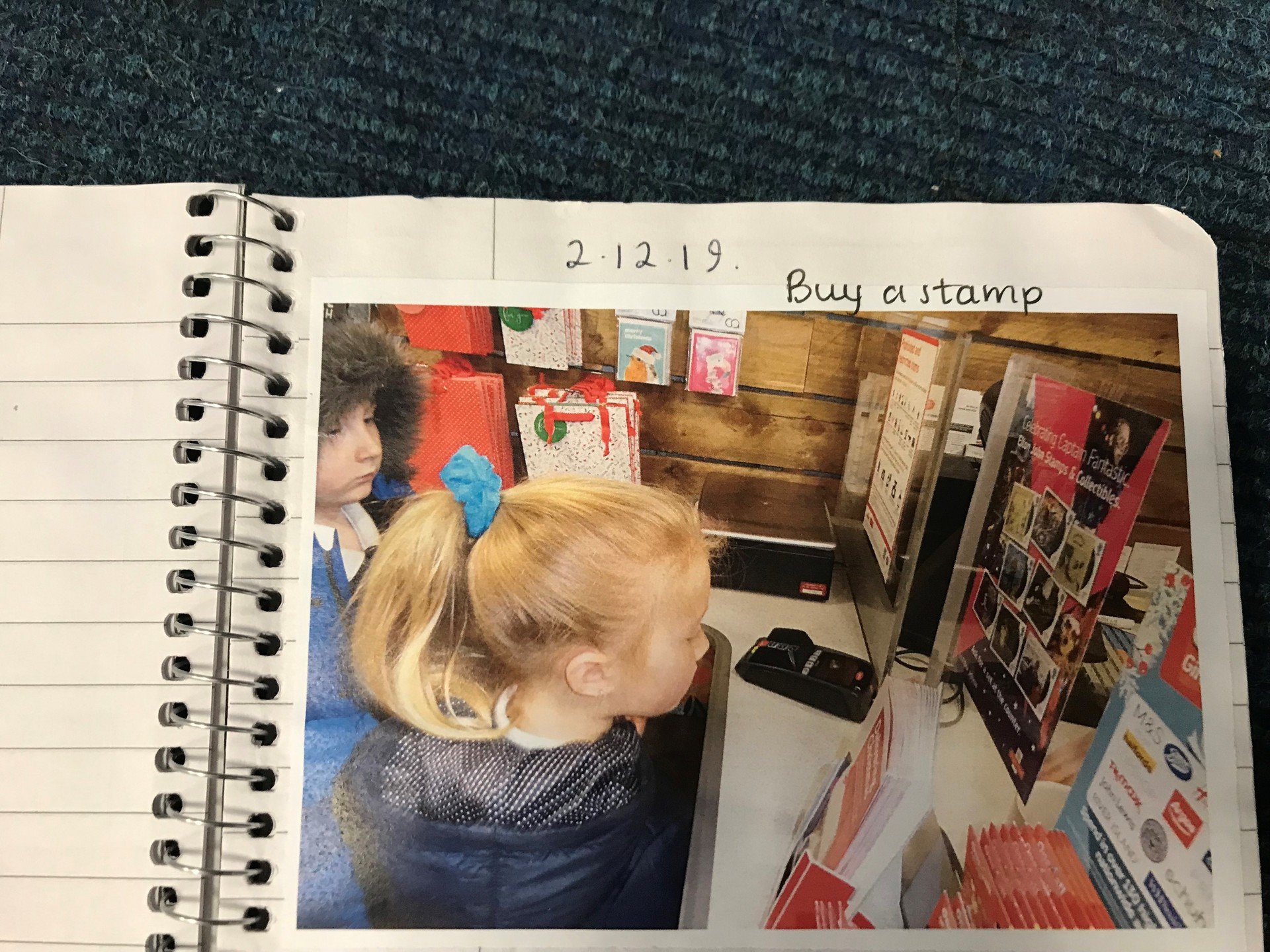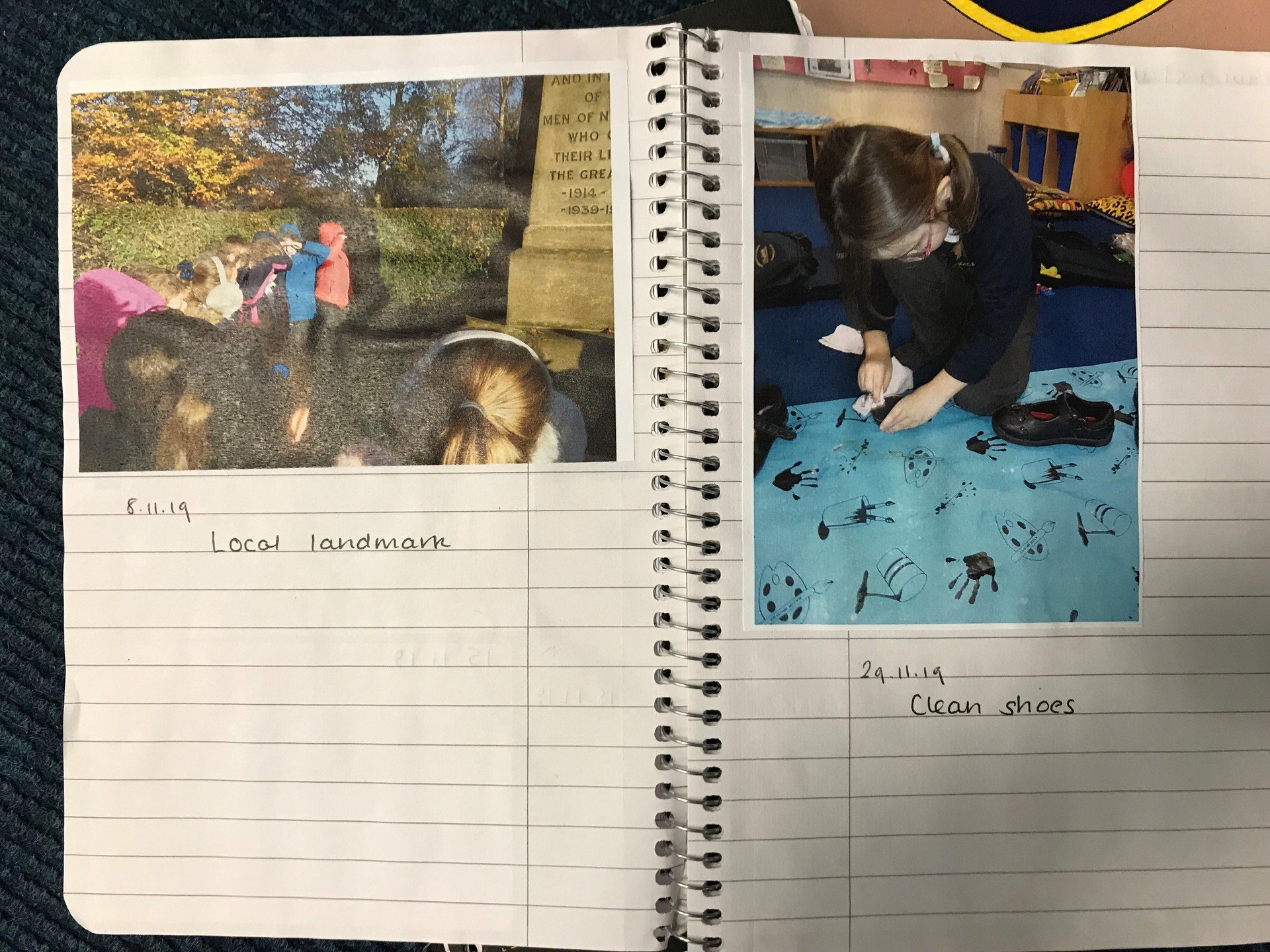 `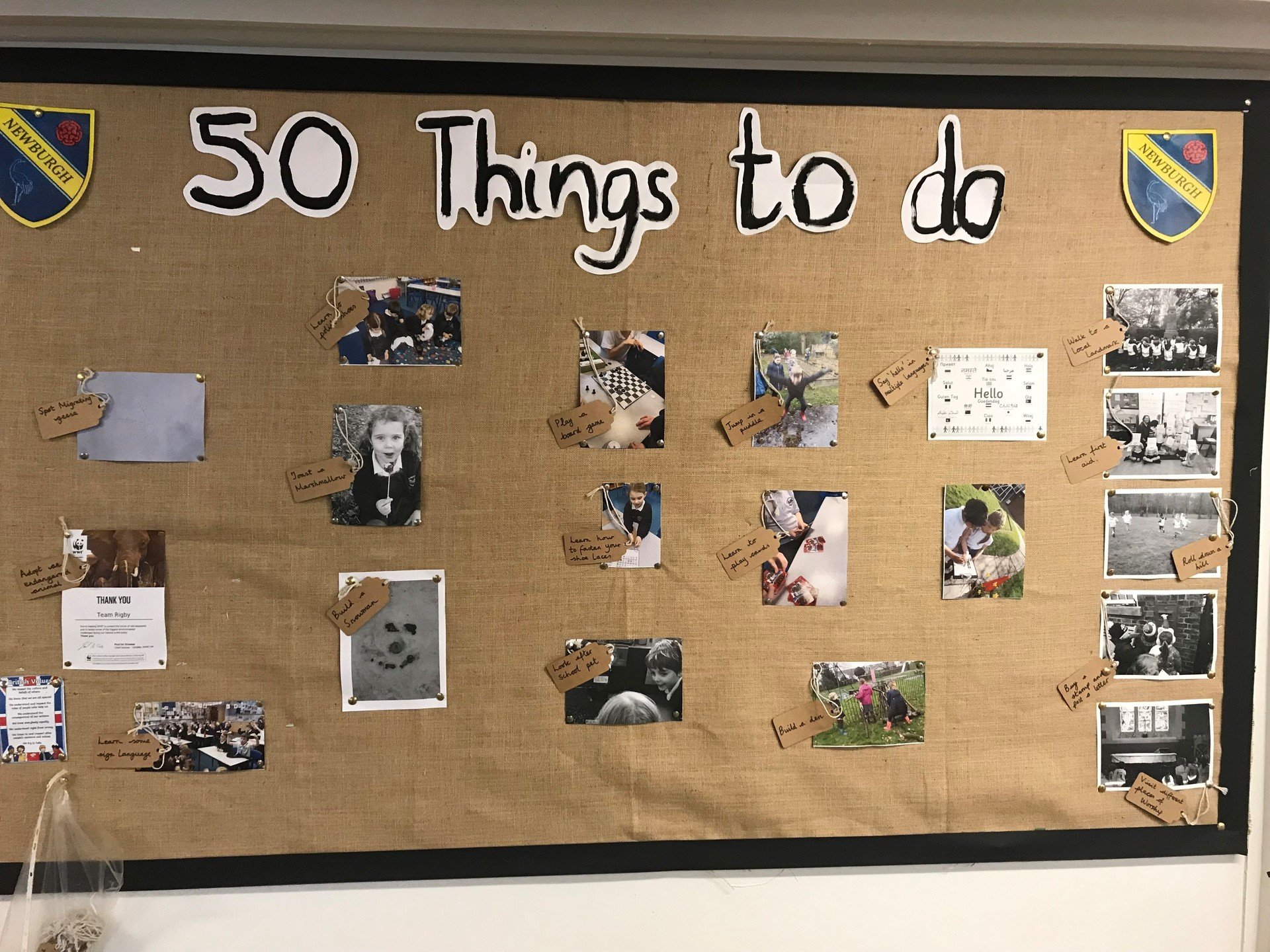 Whole School:
Do 7 things for charity
Participate in local community events
Grow vegetables and eat them
Spot migrating geese
Build a snowman
Support a sporting event
Fly a kite that you have made
Participate in a before or after school club
Be involved in a school production
EYFS/Key Stage 1:
Host an event for an older adult
Key Stage 2:
Host an event for an older adult
Reception, Year 3 and Year 4:
Learn some sign language
Reception, Year 2 and Year 6:
Visit different places of worship (our church - Reception; another religious building - Year 2; Liverpool cathedral - Year 6)
Reception:
Buy a stamp and post a letter
Say 'hello' in multiple languages
Jump in a puddle with two feet
Learn the names of garden birds and their bird song
Learn your own address
Learn first aid
Build a den
Toast a marshmallow on a camp fire
Roll down a hill
Look after a school pet
Organise a teddy bear's picnic
Year 1:
Be a responsible consumer
Follow a recipe
Learn how to sew
Learn to shake hands
Walk to a local landmark
Feed the ducks on the canal
Year 2:
Learn to polish shoes
Identify wild flowers in the local area
Identify the names of trees in the local area
Learn how to sew on a button
Year 3 and 4:
Adopt an endangered animal
Use a map and compass
Camp out
Communicate with someone in another country
Year 5 and 6:
Go to the theatre
Learn C.P.R.
Learn how to make a bed
Learn water safety skills
Learn to play cards
Make your own packed lunch
Learn how to tie a knot in a tie
Star gaze
Learn how to tie three knots
Learn to fasten your shoe laces
Play a board game
Go on a bus